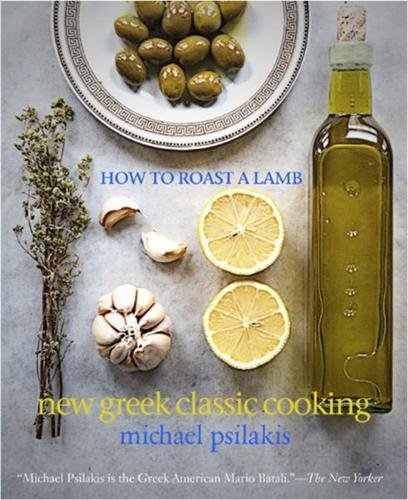 As you may recall from my last post, when I used the random number generator to pick a page in How to Roast a Lamb by Michael Psilakis, I got page 90 and a recipe for Lentil Soup. Overall, this was an easy preparation, not particularly daunting or long. The results were superb (if I do say so myself). The video review is at the bottom of this post, but first I wanted to say a bit about the wine pairing dilemma I faced with this recipe.
As I began to consider possible wine pairings with the Lentil Soup, I was stumped. The velvety mouthfeel and savory/umami of the soup, combined with the smoke from the ham hocks and bacon, were a puzzling combination for me to pair. Luckily, I have friends who are wine experts so I contacted by good friend Cindy Rynning. She has a website called Grape Experiences and has been one of my primary "go to" friends over the years when I need excellent wine pairing suggestions. She also has an impressive list of credentials!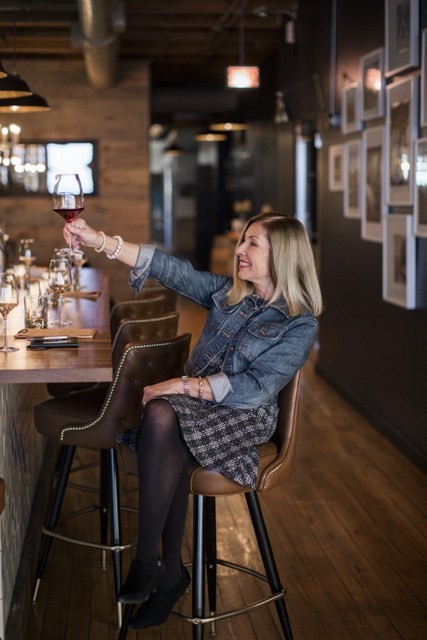 Cindy has completed the Wine and Spirit Education Trust Level 3 class and passed the exam allowing her to hold the WSET Level 3 Advanced Certificate with Merit. She was listed as one of Exel Wines' Top 100 Most Influential Wine Bloggers of 2015 and received the awards, Best Wine Blog 2016 – United States, Best Wine Blog 2017 – United States, and Best Wine Blog 2018 – United States from Lux Life International Magazine. In both 2017 and 2018, one of her articles was a Finalist in the Millesima Blog Awards in the Wine Travel category. An email in January 2018 informed her that Grape Experiences was awarded Best Wine Blog 2017 by Drizly. Recently, she was ranked #9 in Feedspot's 'Best 100 Wine Blogs, Websites and Newsletters to Follow' in 2019 and in October and November 2018, she was featured on Good Day Chicago on Fox 32.
(Cindy Rynning (photo above) – Photo Credit: Rebecca Peplinski – Location: Winestyr Chicago Lounge )
For the Lentil Soup recipe, Cindy came up with several stellar wine pairing recommendations. I am listing all of them here, including her notes about each and why she picked them for this particular pairing:
2009 Christian Moreau Père et Fils Chablis – Intense minerally, flinty nose. Crisp, racy acidity and ample bright green fruit flavors. Wonderful focus, definition and flavor concentration. Excellent mid-palate weight and breadth. Very long minerally finish. You just want to make sure there's a bit of oak in the Chablis – you don't want it too crisp!
Marco Felluga Pinot Grigio (from Collio in Italy) – Broad, rich, flavorful with bright acidity, minerality and citrus notes. I was in Collio at the end of May and Marco Felluga is a top producer – find this wine and give it a try!! My husband and I just had a bottle at dinner in Chicago on Saturday night-amazing!
St. Urbans Hof Nik Weis Riesling from Old Vines (slightly sweet) – Intensearomas of petrol, white flesh of ripe peaches, granite, damp stone, pears, lime zest, banana pudding with vanilla wafers, and orange peel. Bright acidity and snappy minerality frame pure and fresh flavors of ripe golden apples, sweet and succulent pears and dried apricots.
By Dr. Thanisch in Germany: Bernkasteler Badstube Riesling Kabinett 2016 reflects the goal of the winemaker: to "build a trilogy of fruit, minerality, and acidity". Elegant and balanced with notes of tropical fruit, berries, and hint of salt, this is a wine everyone will appreciate. Just as flavorful, the Bernkasteler Badstube Riesling Kabinett 2017 offers bright fruit notes, incredible balance, minerality, and that velvet-like mouthfeel I've come to covet in a wine.
Lambrusco (it will love the bacon and smoked ham hock!) Ca' de' Medici Lambrusco Rosso or whatever else you find! There are plenty – you're looking for vibrant acidity, red fruit, refreshing, light.
A quality Pinot Noir from Russian River Valley in California or a New Zealand Pinot Noir such as Mt. Beautiful Pinot Noir 2015. Generous aromas of luscious red fruit, blueberries, blackberries, violets, and vanilla were a dazzling entry. On the palate, I discovered elegant and sophisticated notes of zesty spice, red and black fruit, and a touch of earth, all framed with bright acidity and gentle tannic structure. The lingering finish was incredibly satisfying. Aged for ten months in French oak barrels, the Mt. Beautiful Pinot Noir 2015 is from a vintage year that, by all accounts, was sterling in New Zealand.
In the end, I opted for the most unusual (to me) of all the pairing suggestions – the Ca' de' Medici Lambrusco Rosso. Believe me, this is not that horrific stuff that people were quaffing in the 1970s. I won't mention any brand names here (to avoid a lawsuit) but if you think of the phrase "On ice, so nice" you will know what sort of beverage I am talking about. In reality, Lambrusco has a long and solid history in Italy and if you are lucky enough to sample it there, you will find it to be one of the most versatile and fascinating of the frizzante wines produced in Italy.
Since so many people have old prejudices about Lambrusco, however, I decided to give it a try here in the hope that (1) it would be a great pairing and (2) people might get over their prejudice and go buy a bottle or two to try.
The results were just what I had hoped. The slight sparkle of the wine was a surprising and welcome sensation when put up against the smooth, umami mouthfeel of the soup. The bright fruit and slight sweetness of the wine helped to balance and round out the intense savory, salty, and umami elements of the soup – and Cindy was correct in her assessment of the beautiful interplay between smoky bacon/ham and the wine.
Clearly, Cindy knows her wine! Be sure to check out her website: Grape Experiences.
Here's the full YouTube video presentation of me cooking (and eating) the Lentil Soup.
Stay tuned for a new cookbook review soon!
Epicuriously Yours,
Tommy