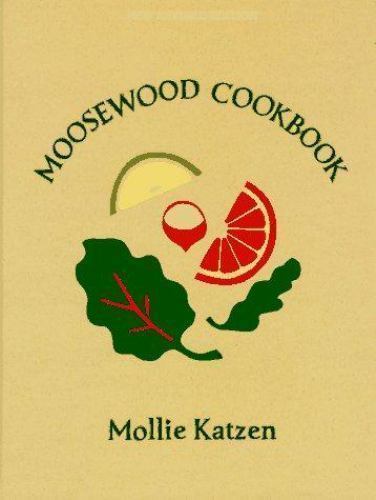 The year was 1973, and a group of friends decided to follow their passions by opening a small restaurant in Ithaca, NY. The called their new venture Moosewood. Initially, they did not set out to create a vegetarian restaurant, but after a short time they found that they had quite simply and easily become just that. Not long after, public demand made one of the founders – Mollie Katzen – consider writing down some of their most popular recipes. History had been made, although she didn't know it at the time.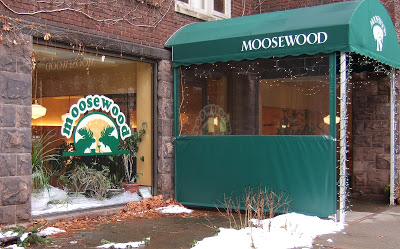 The first edition of the cookbook was self-published in 1974 with the title "The Moosewood Cookbook, Recipes from Moosewood Restaurant in the Dewitt Mall, Ithaca, New York." This original edition was spiral bound and contained hand lettering and whimsical drawings by Mollie Katzen. The recipes were drawn from the fledgling restaurant's favorites. After the initial local success, Katzen began to shop for a larger publisher and was eventually approached by Ten Speed Press in California. The book was given a new cover, but still retained the hand lettering and drawings that made the first edition so delightfully quirky.
This first Moosewood Cookbook went on to astounding international success and in 1992 the author published a special 15th anniversary edition – the one that I am reviewing here. This edition took the original recipes and – based on reader feedback – reduced the amount of butter and eggs used in many of them. After 40 years of wild success, the cookbook has undergone yet another iteration. The special 40th anniversary edition was published in 2017 but still with the same cover and the quirky hand lettering and drawings.
Over the years, the Moosewood Cookbook has become an iconic part of many collections, particularly for vegan and vegetarian cooks. In 2007, the James Beard Foundation added the cookbook to its "Cookbook Hall of Fame." The restaurant recently celebrated their 45th anniversary – a remarkable achievement for any venture in the restaurant world. Mollie Katzen has written a number of other cookbooks and you can get more information on those at Amazon.
This book has been in my collection since the late 1990s. From about 1996 until 1999, I maintained a vegan lifestyle. For a while, I went back to eggs and dairy but by 2001 I was fully back into an omnivorous diet. During the vegan and vegetarian years, however, I collected a fair number of excellent books about those cooking styles so you will likely see quite a few more during this cookbook challenge.
Until I picked this book up last week, I had not cracked it open in probably 15 years. Now I ask myself, "What was wrong with me?" This is one of the best of the best when it comes to simple yet delicious vegetarian and vegan recipes. If nothing else, pick this one up for the chapter on sauces and salad dressings. It will revolutionize even the most meat-centric of kitchens.
Everything here is vegetarian and many are already vegan. One of the great things about the vegetarian recipes is that nearly all of them can easily be modified to remove dairy and eggs, making this a superb option for anyone seeking to learn more about vegan cooking.
If you're interested in more of Mollie Katzen's cookbooks, you can find information on Amazon. The Moosewood Collective, too, have published a fair number of additional cookbooks. You can get information about the restaurant and their cookbooks on the Moosewood website, referenced below:
Below is the link to my YouTube review of the Moosewood Cookbook. If you want a hint about which recipe I will be preparing, you can find the 'random number generation' moment at about 5:30 into the video.
I will be back soon with the recipe demo.
Epicuriously Yours,
Tommy